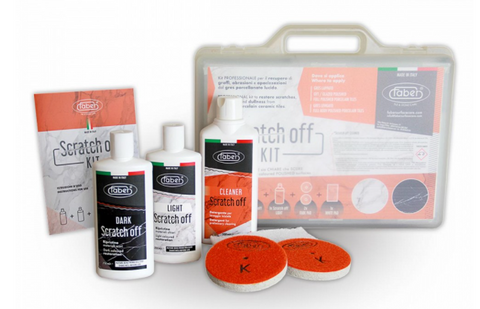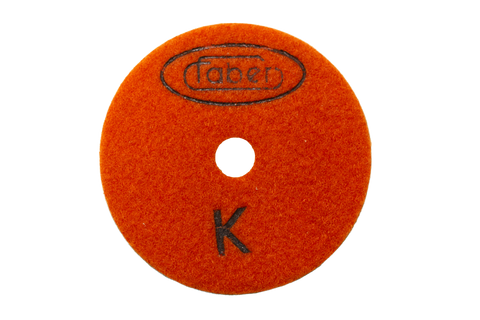 Description
Specifications
Helpful Guides
Reviews
Scratch Off Kit - A system for the recovery of scratches and defects from polished porcelain stoneware.
Polished porcelain stoneware, despite being an extremely resistant material, can get scratched. This can happen during the handling of the slabs or following installation operations, but even normal, daily use can produce abrasions. 
Thanks to the Scratch Off Kit, it is now possible to restore scratches and abrasions on polished porcelain stoneware in a quick, simple and clean way.
Kit includes: 
Scratch Off Cleaner (500 ml) - Concentrated detergent to be used for the preliminary washing of the surface to be restored
Scratch Off Light (250 ml) - Restoration treatment to be used on light colored surfaces
Scratch Off Dark (250 ml) - Restoration treatment to be used on dark colored surfaces
(2) Fab K Discs - Specific discs for the application of Scratch Off Light or Scratch Off Dark treatments
White Pad - Accessory to be used for the preliminary washing of the surface and for the final rinse
Used For Surface(s)
Application Type(s)
Repair

,

Weight

3.0 lb

3.0 lb

3.0 lb

0.8 lb