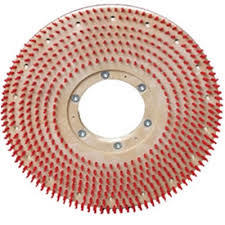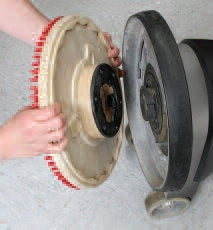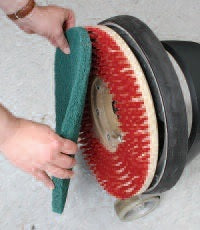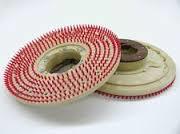 17 Inch Pad-Lok Tufted Driver
Description
Specifications
Helpful Guides
Reviews
Heavy polypropylene strands trimmed irregular at 3/4" are staple set in our TUFF-BLOCK®, making this the superior tufted pad driver choice. Tufts penetrate into the pad for secure holding power.
Includes our 1-1/4" thick plastic riser and universal clutch plate.
WARNING! Do not use brush or pad with flammable materials (fuels, solvents, thinner, etc.) or serious bodily harm or injury could result from possible fire or explosion.
***Call 888-509-5831 to order if shipping to Hawaii, Alaska or international destinations*** 
Used For Surface(s)
Concrete

,

Engineered

,

Granite

,

Marble, Limestone, Travertine

,

Quartzite

,

Serpentine

,

Slate

,

Terrazzo

,

Application Type(s)
Weight

7.0 lb