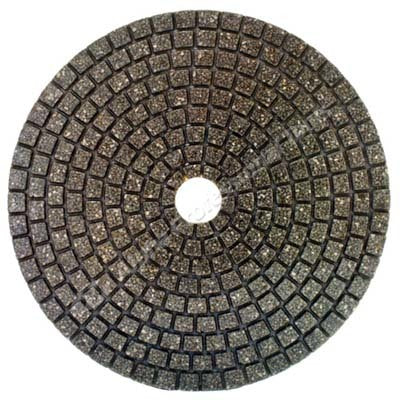 Description
Specifications
Helpful Guides
Reviews
Ceramica Metal - Prep for wet polishing for granite
4'' Alpha® Ceramica Metal discs - Best Combination with Aggressive Cutting Performance and Flexibility. Designed for Polishing Harder Types of Natural Stone
Discs Have The Hardness of A Metal Bond Diamond in A Flexible Resin Bond Disc. Superior Aggressiveness Compared To Standard Resin Bond Discs

Polishes in Tight, Difficult To Reach Areas Such As Internal Corners, Inside Rim of Sink Holes. Consistent Performance and A Long Life

Available in Grits of 60, 150 and 300.
Used For Surface(s)
Granite

,

Application Type(s)
Hone

,

Polish

,

Weight

0.3 lb

0.3 lb

0.3 lb

0.3 lb