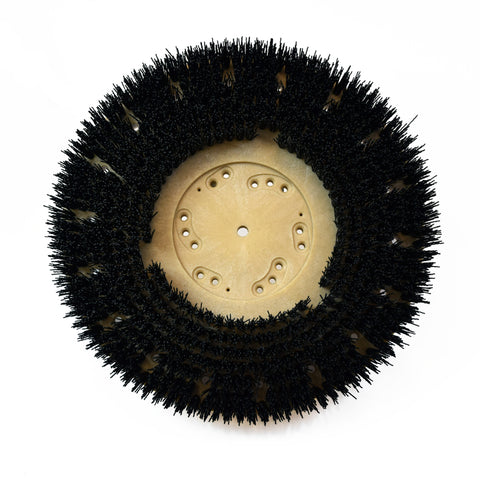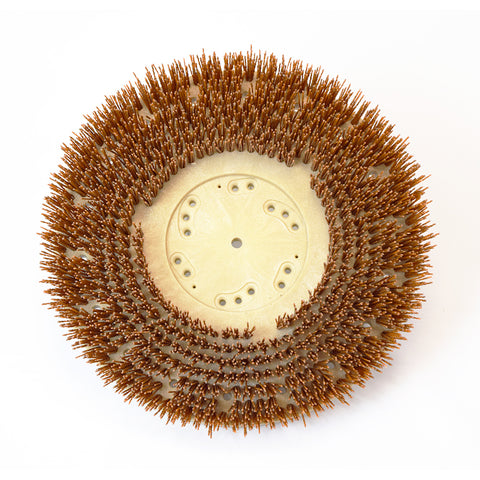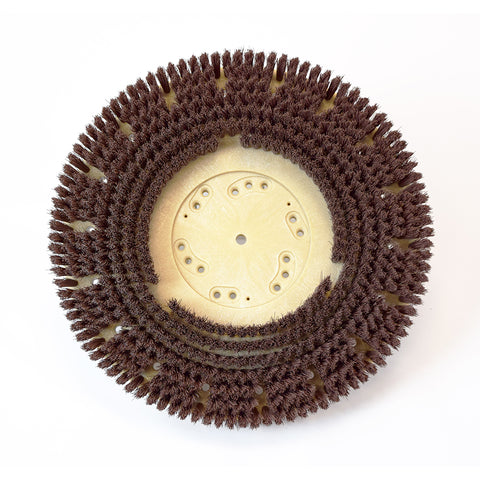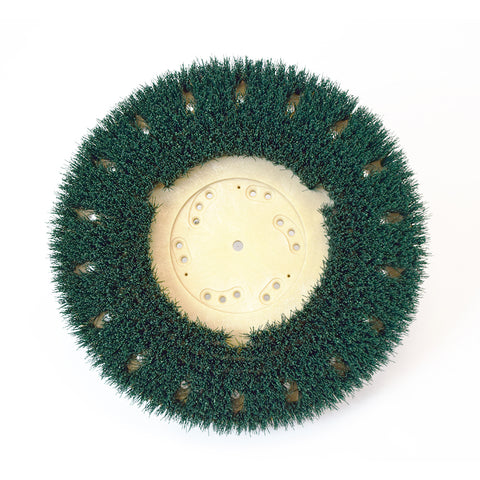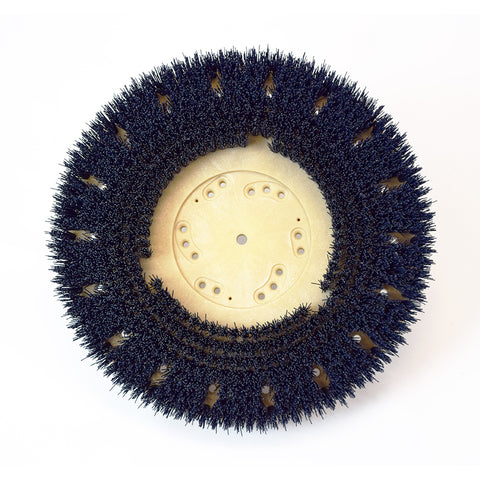 17 Inch MAL-GRIT Rotary Brushes
Description
Specifications
Helpful Guides
Reviews
MAL-GRIT brushes offer solutions to a wide range of cleaning situations. Silicone carbide impregnated nylon bristles are self-replenishing as brush wears, offering unmatched value that outlasts floors pads over 100-1! That translates directly into time and cost savings.
Featuring our water and chemical resistant TUFF-BLOCK for maximum life expectancy. All grit brushes must be run in a wet environment. Trim Length - 1/12"
Available in 46,80,120,180, and 500 grit
(Orange 46 Grit) MAL-GRIT XTRA™ The most aggressive grit available. This heavy gauge nylon with larger grit is used for stripping heavily soiled floors, such as concrete floors in an industrial setting.
(Black 80 Grit) MAL-GRIT™ Our most popular grit brush. An aggressive brush for general scrubbing or stripping finishes from hard surfaces. Effectively cleans wide grout lines.
(Green 120 Grit) MAL-GRIT SCRUB™ Ideal for daily scrubbing and maintenance. While the smaller diameter bristles offer flexibility, the larger grit size offers exceptional scrubbing.
(Blue 180 Grit) CLEAN-GRIT™ An excellent general scrubbing brush for frequent maintenance cleaning. Flexible enough for cleaning narrow grout lines and uneven surfaces.
(Red 500 Grit) MAL-GRIT LITE™ Offers the durability of grit brushes with minimum aggression. For daily scrubbing of a variety of tiles, marble, terrazzo and non-slip epoxy finishes.
***Call 888-509-5831 to order if shipping to Hawaii, Alaska or international destinations*** 
Used For Surface(s)
Marble, Limestone, Travertine

,

Terrazzo

,

Application Type(s)
Antique / Texture

,

Clean

,

Weight

7.0 lb

7.0 lb

7.0 lb

7.0 lb

7.0 lb