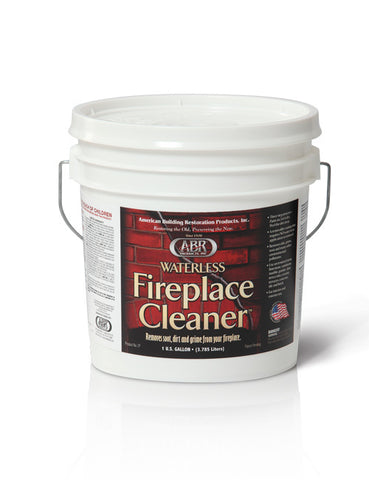 ABR Waterless Fireplace Cleaner
ABR Waterless Fireplace Cleaner
Description
Specifications
Helpful Guides
Reviews
ABR Waterless Fireplace Cleaner Type B removes dirt, grime, soot, and years of residue buildup from the exterior surfaces of your fireplace where a waterless cleaning method is needed.
An easy, three step method. Paint on, let dry, and peel dirt away!
For use on interior and exterior brick, textured stone, concrete, marble, ceramic, terrazzo, slate, limestone, tile and granite. This removable coating requires no water in its application or removal.
Coverage: 50-75 sq ft per gallon at 1/8" dry Available in 1 gallon size. Shipping may be restricted to prevent product from freezing.
Used For Surface(s)
Concrete

,

Engineered

,

Granite

,

Marble, Limestone, Travertine

,

Quartzite

,

Serpentine

,

Slate

,

Terrazzo

,

Application Type(s)
Clean

,

Weight

9.0 lb