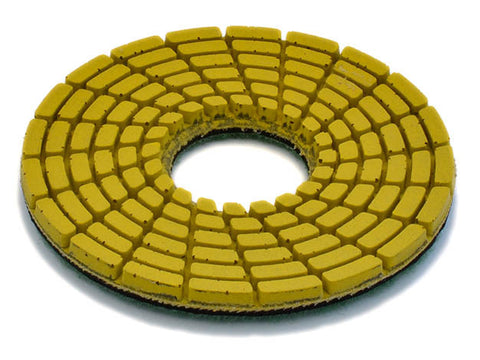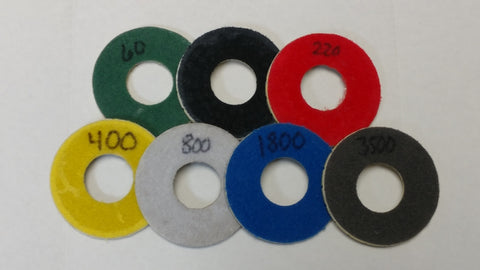 Description
Specifications
Helpful Guides
Reviews
JAGUAR FLEX RESIN PADS

Jaguar Flex Resin Pads are designed for marble floor edges and marble counter tops. Also work great on Terrazzo and Engineered stone. These quality pads will last a long time. 
Set includes 60-3500 grits. 30 grit sold separately. 
Recommended pads for the UFO Counter Top Machines and KPS Top Polishing System.
30 Grit - Dark Green
60 Grit - Green Back
120 Grit - Black Back
220 Grit - Red Back
400 Grit - Yellow Back
800 Grit - White Back
1800 Grit - Blue Back
3500 Grit - Gray Back
Used For Surface(s)
Engineered

,

Marble, Limestone, Travertine

,

Terrazzo

,

Application Type(s)
Hone

,

Polish

,

Weight

0.8 lb

0.8 lb

0.8 lb

0.8 lb

0.8 lb

0.8 lb

0.8 lb

0.8 lb

0.8 lb

0.8 lb

0.8 lb

0.8 lb

0.8 lb

0.8 lb

0.8 lb

0.8 lb

0.8 lb

0.8 lb

0.8 lb

0.8 lb

0.8 lb

0.8 lb

0.8 lb

0.8 lb

0.8 lb

0.8 lb

0.8 lb