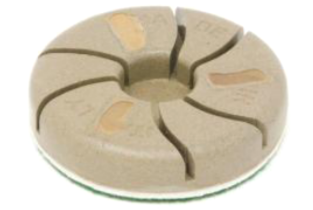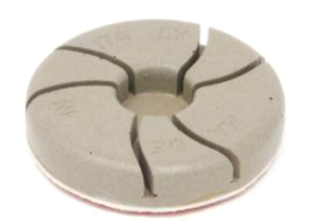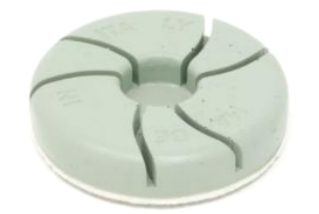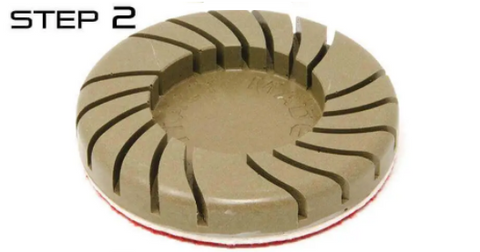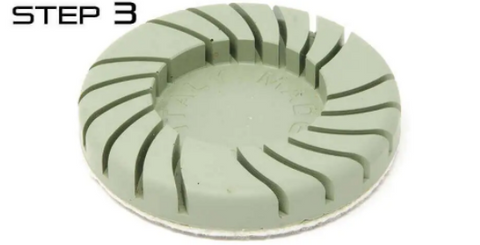 3 Step Polishing System For Concrete & Terrazzo
Description
Specifications
Helpful Guides
Reviews
3 Step Polishing System for Concrete & Terrazzo 
The 3 Step system reduces the grinding and polishing of each floor in only 3 steps, drastically reducing execution times and costs.
Ideal for marble, terrazzo and concrete, it allows you to increase productivity while maintaining high standards of finishing.
Wet and dry system
Compatible with all floor machines
Easy to use
Cost reduction
Advantages:
Floor polishing in just 3 steps
Fast removal of the grouting

Exceptional results

Time and cost reduction
Higher productivity compared to similar products
Easy to use
Reduced labor cost
Reduced warehousing cost
Extremely fast system from the first to the last step
How to Use:
Step 1 has been designed to remove simple gaps and minor scratches even on the hardest surfaces. Its hybrid composition allows you to easily remove excess grouting and prepare the surface for the following steps.
Step 2 is a hybrid disc that makes the surface uniform and ready for the final phase.
Step 3 gives the surface extraordinary brightness and finish.
Used For Surface(s)
Concrete

,

Marble, Limestone, Travertine

,

Terrazzo

,

Application Type(s)
Polish

,

Weight

1.0 lb

1.0 lb

1.0 lb

1.0 lb

1.0 lb

1.0 lb