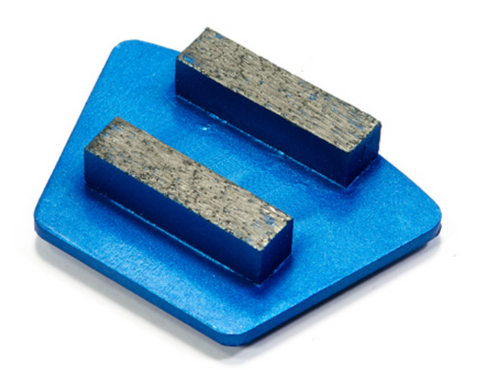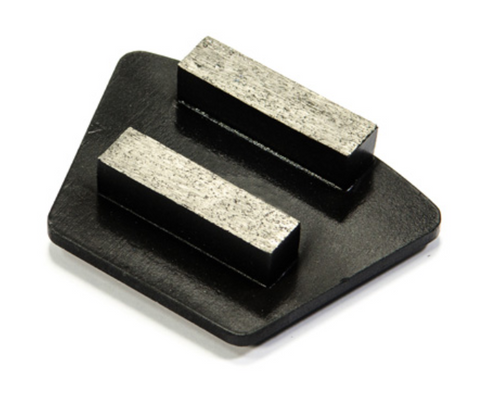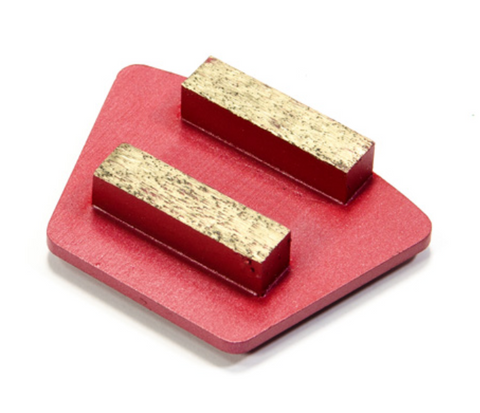 Quick Lock 2 Segment Trapezoids
Description
Specifications
Helpful Guides
Reviews
Quick Lock 2 Segment Trapezoids are the new line of diamond tools by Hyper Grinder designed for the new Ready Cool plate. Thanks to the handy curved locking system the Quick Lock diamond pad can be fitted and removed by one simple movement while remaining perfectly anchored when in use.
The Quick Lock can be mounted on any size Ready Cool Plate, facilitating the operator that owns multiple machines and will not be obliged to have a number of tools helping to reduce management costs. Keep your diamonds cool and increase performance.
Black (Soft)- The most commonly used tools for general surface preparation.
Blue (Medium) - Cost effective with high efficiency.
Red (Hard) - Not for use on abrasive floors.
Used For Surface(s)
Concrete

,

Application Type(s)
Stripping / Coat Removal

,

Weight

1.0 lb

1.0 lb

1.0 lb

1.0 lb

1.0 lb

1.0 lb

1.0 lb

1.0 lb

1.0 lb

1.0 lb

1.0 lb

1.0 lb