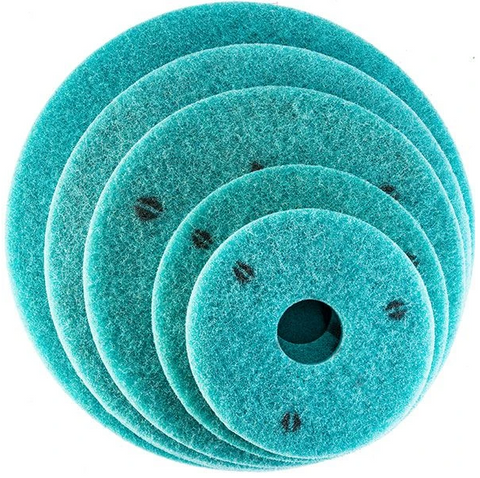 Description
Specifications
Helpful Guides
Reviews
Polypad Plus is the next generation of diamond embedded maintenance pads. Polypad Plus uses a stiffer substrate and substantially higher diamond concentration unlocking increased performance and pad longevity. Made for use on concrete, marble and terrazzo.
Available in 400, 800, 1500, 3000, 6000, and 12000 grit.
Not all grits available in each size.
Available in 3",  7'', 17'' and 20'' sizes.
Used For Surface(s)
Concrete

,

Marble, Limestone, Travertine

,

Terrazzo

,

Application Type(s)
Hone

,

Polish

,

Weight

0.5 lb

0.5 lb

0.5 lb

0.5 lb

0.5 lb

0.5 lb

0.5 lb

0.5 lb

0.5 lb

0.5 lb

1.0 lb

1.0 lb

1.0 lb

1.0 lb

1.0 lb

1.0 lb

1.0 lb

1.0 lb