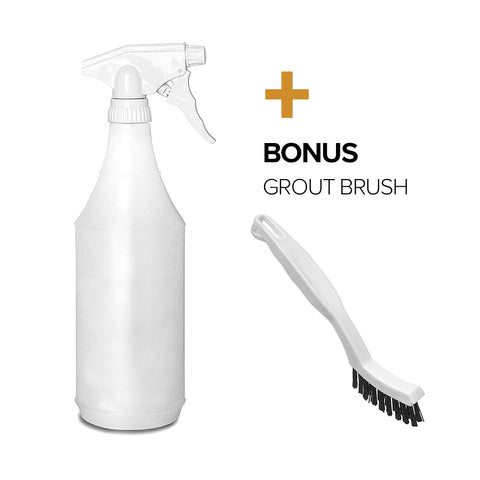 32 oz Spray Bottle with Grout Brush
Description
Specifications
Helpful Guides
Reviews
32oz Round Graduated Bottle. High-density polyethylene-translucent.
Comes with an Any Position Sprayer and Grout Brush:
The sprayer works with the spray bottle held at any angle, even completely upside down! The sprayer works in all hard to reach applications. Allows you to completely empty a spray bottle. No more residual liquid left in the bottom of the bottle.  28/400 neck size.
Pro Line Brush Grout Brush Upswept, 8-1/8" long handle works the crimped black nylon bristles into grout and crevices. Durable white plastic handle. Trim 7/8".
Used For Surface(s)
Application Type(s)
Clean

,

Weight

1.0 lb