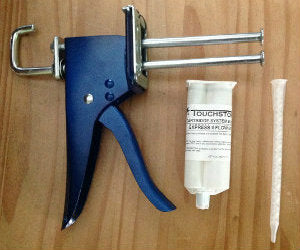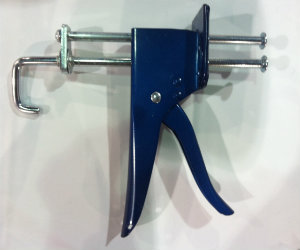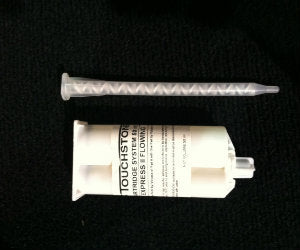 50 ml Metal Applicator Kit
Description
Specifications
Helpful Guides
Reviews
50 ML Metal Applicator Kit Includes applicator, cartridge, and long nozzle.
Metal Applicator Gun for 50 ml cartridges.
Can be used 1:1 or 2:1. Touchstone™ Express II Flowing Epoxy is a two-part transparent epoxy that sets up in 45 to 60 minutes at 65°F and will enable the fabricator to work on the edge in half the time it takes for most epoxies.
Counter top fabrication Stone lamination Laminating stone to other construction materials
Excellent for rod repairs Stone patching, mending, repairing and bonding Transparent and easily polished Exceptional strength & durability
Excellent clarity—easily colorized Fast curing Holds up through rigorous machining
Exterior grade epoxy Ideal for high humidity or freeze-thaw conditions
Used For Surface(s)
Application Type(s)
Repair

,

Weight

2.0 lb
Net Orders Checkout
| | | | |
| --- | --- | --- | --- |
| | | Subtotal | $0.00 |
| | | Shipping | |
| | | Total | |
---
Shipping Address