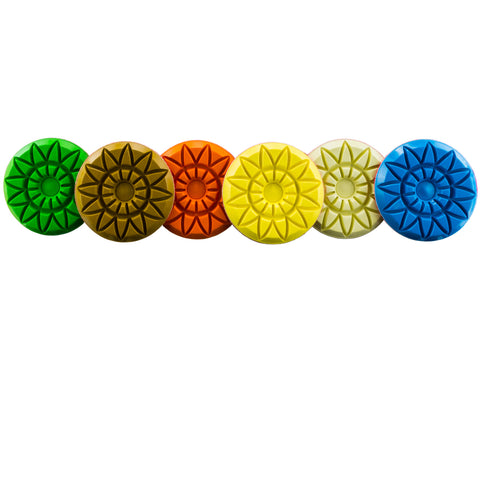 Ultra Resin Floor Pads
Ultra Resin Floor Pads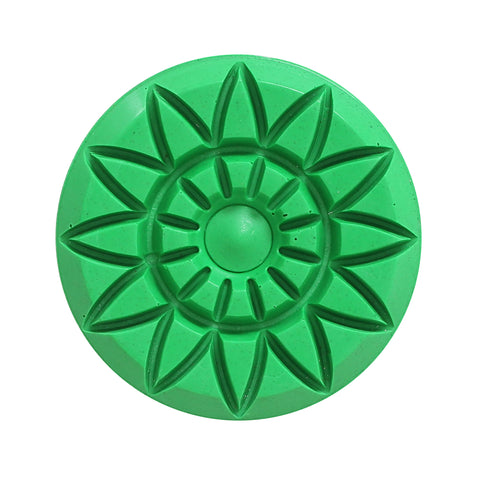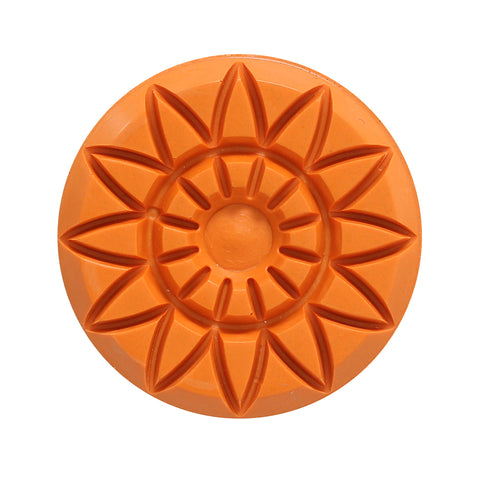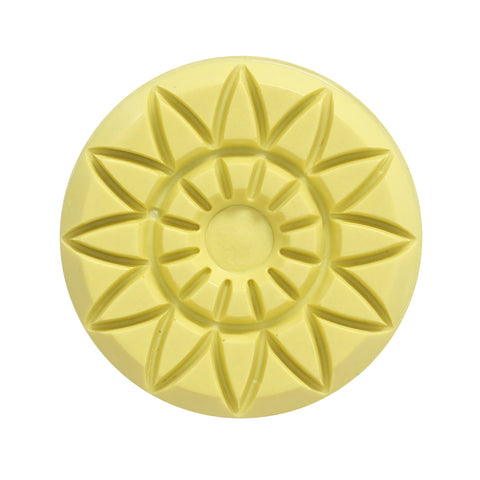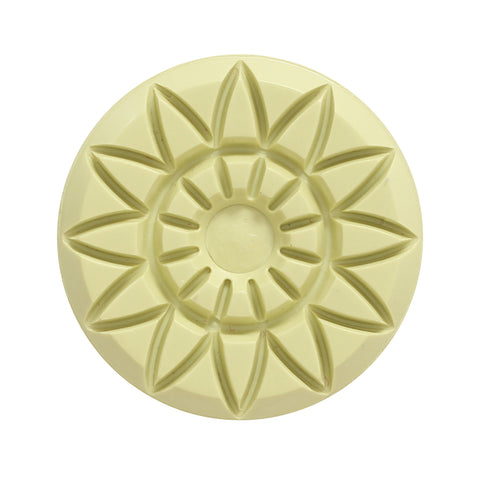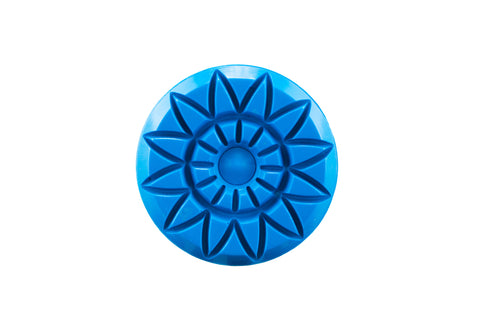 Ultra Resin Floor Pads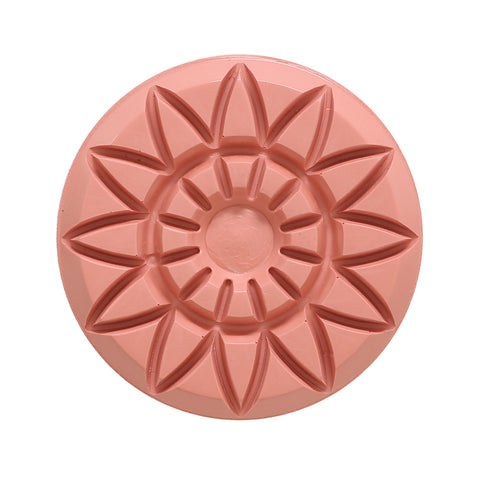 MB Stone Ultra Resin Floor Pads
Description
Specifications
Helpful Guides
Reviews
Ultra Resin Floor Pads are a premium resin formulation for refinishing marble, limestone and travertine floors. Molded in a rigid starburst pattern, these can also be used with risers to allow greater flexibility in and out of lippage. These pads are the BEST PADS WE HAVE EVER USED and no other existing diamond pad can compare. Slightly larger in diameter and thicker than existing diamonds, Ultra Resins are a robust mold designed for long life and clarity.
Available in 50, 120, 220, 400, 800, 1800, 3500 and 8500 Grit.
8500 Grit available in 3" only, sold separately. Whole set includes 50 Grit through 3500 Grit.
Available in 3'' and 4'' sizes.
More Information About Our Diamond Polishing Pads
Stone polishing requires the use of a high-quality backing pad set that can help you achieve a flawless finish. Our Ultra Resin floor pads are designed to do more than just a nice job. They will help you get the perfect finish in just a few steps. Learn more in the FAQ section below.
They are abrasive pads with diamonds in the matrix used for mechanically resurfacing natural stone surfaces.
The short answer is yes, but the right type and configuration of the diamond pad must be used on the appropriate surface. They are not all the same. If you require assistance determining which pad to use, please contact us.
Our Ultra Resin Pads are not recommended for granite. Granite is not a DIY or beginner-friendly material to refinish. Caution must be taken, and it is strongly advised to practice on scrap pieces of stone or have some training/experience before working on granite.
Typically, the diamond pads will say exactly what they are for when you purchase them online. In general, you would start with a lower-grit polishing pad before moving on to the higher grits. If there is any confusion, you can give us a call. Our Ultra Resin pads are for marble, travertine, and limestone.
If the polishing pad contains concrete diamonds, then yes. Concrete diamonds are very specific, and depending on your equipment, they may need to be used wet or dry. Our Ultra Resin pads are not suitable for concrete.
Diamond polishing pads may sometimes be used wet/dry, but the manufacturer will specify how they should be used. Our Ultra Resin pads are designed specifically for wet polishing.
High-speed machines and angle grinders are not recommended for diamond honing. A proper 150-175 RPM floor machine or a variable-speed planetary floor machine should be used. If you need help finding the best tools for stone polishing, please get in touch with us.
Should you require assistance, please give us a call, and we can walk you through it.
No, these polishing pads will not produce a glossy finish. A polishing compound should be used after the diamond polishing steps for a final high gloss finish.
Want to know more about the best diamond polishing pads for marble, travertine, and limestone? Give us a call today!
Used For Surface(s)
Marble, Limestone, Travertine

,

Serpentine

,

Terrazzo

,

Application Type(s)
Hone

,

Polish

,

Weight

0.2 lb

0.2 lb

0.2 lb

0.2 lb

0.2 lb

0.2 lb

0.2 lb

0.2 lb

0.2 lb

0.2 lb

0.2 lb

0.2 lb

0.2 lb

0.2 lb

0.2 lb

0.2 lb

0.2 lb