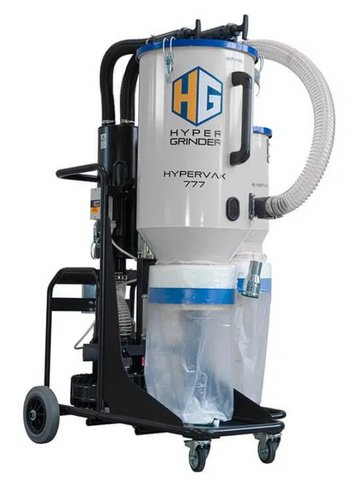 Hyper Grinder Hypervak 777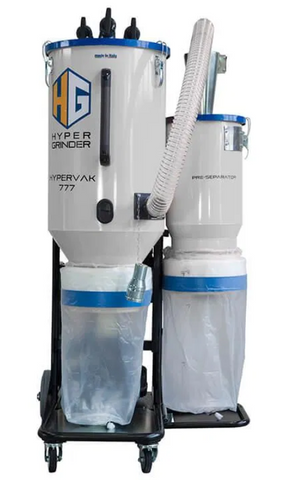 Hyper Grinder Hypervak 777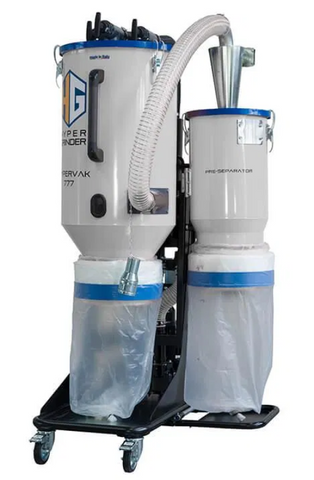 Hyper Grinder Hypervak 777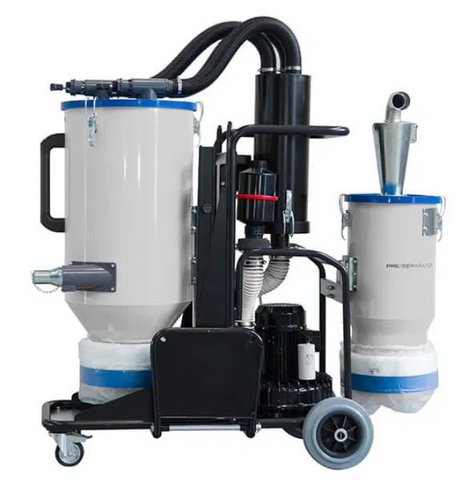 Hyper Grinder Hypervak 777
Hyper Grinder Hypervak 777 | Professional Vacuum Cleaner
Description
Specifications
Helpful Guides
Reviews
Special Order Item
The HG Hypervak 777 is a professional vacuum cleaner ideal for quickly vacuuming large quantities of fine dust. Particularly suitable for dry sanding of natural stone, concrete, wood floors and in any job where dust extraction is required. The semi-automatic cleaning system, which cleans the filter with vibration and counter-blowing, is simple and effective. It cleans the filter like new and with maximum efficiency.

The high performance pre-separator cyclone, removes up to 95% of the dust and prolongs the life of the filter.
The Longopac TM system makes emptying dust faster and easier.
The robust structure gives the machine easy handling, high quality, and great reliability. It is also easy to maintain to keep maintenance cost down to a minimum. During transport, to use as little space as possible, the height of the machine can be adjusted to approximately 53 inches. The large wheels and the wheels with brakes facilitate movement.
Specifications:
Motor kW - 2.2
Volt - 220
Hertz - 60 
Dimensions (W x H x D cm) - 135 x 65 x 140
Weight - 342 lbs 
Used For Surface(s)
Application Type(s)
Clean

,

Weight

396.0 lb