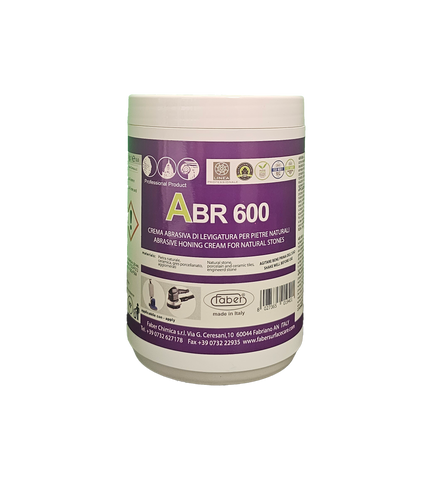 ABR 600 Multi-Purpose Abrasive Cream
Description
Specifications
Helpful Guides
Reviews
ABR 600 Multi-Purpose Abrasive Cream

ABR 600 is a multi-purpose abrasive cream for natural stone, agglomerates, ceramics and porcelain stoneware. It has multiple uses, thanks to its micro-abrasive smoothing action. On calcareous surfaces, it is able to detect imperfections leaving the surface opaque but soft and uniform. On opaque ceramic materials, it is able to eliminate even deep glaze imperfections without altering its brightness. 
ABR 600 can also be used where you want to reduce the brightness of the surface without intervening with aggressive acid products or mechanical processing.
Available in 1 kg size.
Coverage is 320 - 430 square feet per KG
Used For Surface(s)
Granite

,

Marble, Limestone, Travertine

,

Application Type(s)
Hone

,

Weight

3.0 lb