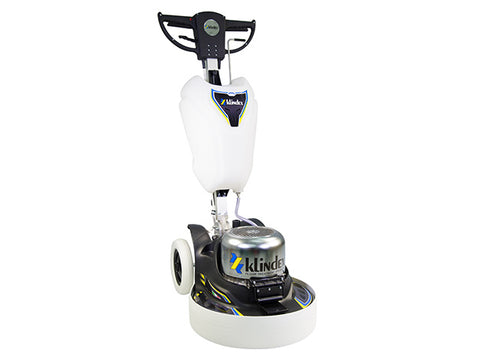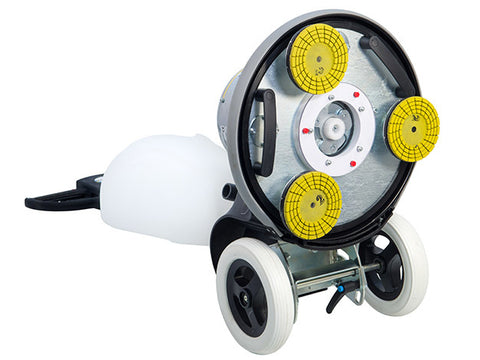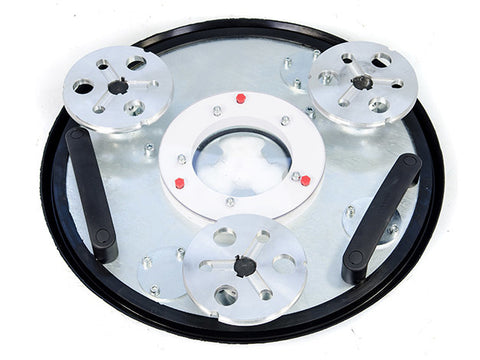 Description
Specifications
Helpful Guides
Reviews
SPECIAL ORDER ITEM

Bella is the innovative multi-function single disc born in Klindex home.
Available with motors from 1300 Watt max up to 2900 Watt max is ideal for cleaning, treatment, grinding and polishing of any surface. BELLA features all the interchangeable accessories to overcome all challenges that occur at construction sites.
Main Features:
Ergonomically designed handle with hand protection
Sturdy frame, reinforced handle rod
Body carcass in shockproof and scratch proof polyurethane material
Built-in dust vacuum hood
Center of disc water hose release output.
Powerful motors available also with speed controller (VS version) 
New compact and modern made in Italy design
Big wheels for easier transport
Wide range of handle adjusting positions to permit comfortable working
Ergonomic carrying handle (standard for the Top version)
Features the unique K3 planetary system
High autonomy of water thanks to the 18-liter tank
Predisposition to the use of dedicated weights
Power outlet for accessories (optional)
Adjustable height of wheels (standard for the Top version)
LED lamp for working in poorly lit environments (optional).
New K3 Planetary: Designed exclusively for the BELLA single brush, allows for sanding, grinding and polishing of all stones, concrete and wooden surfaces. Easy to install, thanks to the quick attach system, operation only takes seconds. The "not visible" gears are protected from dirt, sludge and dust guaranteeing optimal functionality and durability. 3 rotating heads (140mm) allow performance on even the most demanding sanding jobs with exceptional results in terms of finish.
Possible Applications:
Grinding and polishing of marble and granite
Leveling of screeds
Grinding and polishing of concrete
Sanding of wooden floor and pre-finished ones
Intermediate wood sanding
Grinding and leveling of wood
Bella Basic: Fitted with fixed wheels. Accessories are optional.
Bella Top includes:
Adjustable wheels, planetary connection and carrying handle. Accessories are optional.
Bella Stone K3 includes:
Adjustable wheels, K3 planetary with 3 pad holders 140 mm and splash guard, water tank, pad holder 450 mm, standard brush 450 mm, carrying handle.
Special Order Item - Call 888-509-5831 to order.
| | |
| --- | --- |
| Used For Surface(s) | |
| Application Type(s) | |
| Weight | 124.0 lb |