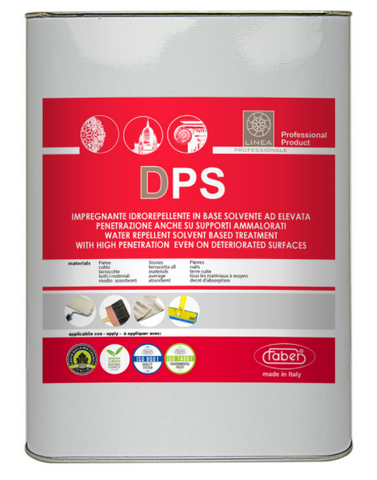 Description
Specifications
Helpful Guides
Reviews
DPS Solvent Based Sealer
DPS is an innovative solvent based, impregnating treatment capable of giving excellent water repellent properties to the treated surface that prevents the rise and absorption of water and humidity. Unlike traditional water repellent treatments, DPS can be used even on surfaces that are already afflicted by humidity related issues, like salt and efflorescences formation, rust and oxidations.
DPS is an ideal solution for the recovery of all those surfaces already installed affected by problems related to the presence of humidity. Thanks to its particular formulation, DPS is able to penetrate inside the material for several millimeters. Therefore, giving a strong protection even if the surface is subsequently subjected to a mechanical grinding or polishing operation.
Available in 1 liter size.
***GROUND ONLY SHIPPING***
Used For Surface(s)
Granite

,

Marble, Limestone, Travertine

,

Application Type(s)
Seal

,

Weight

3.0 lb