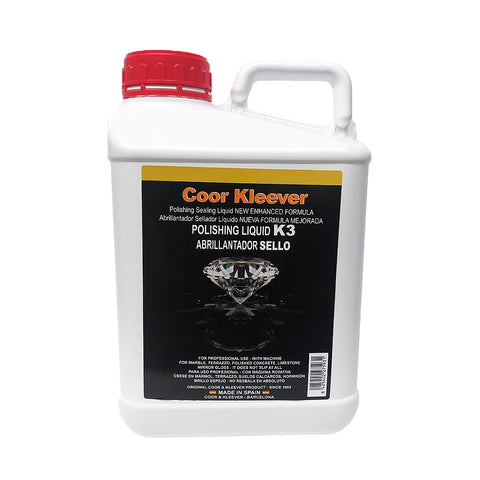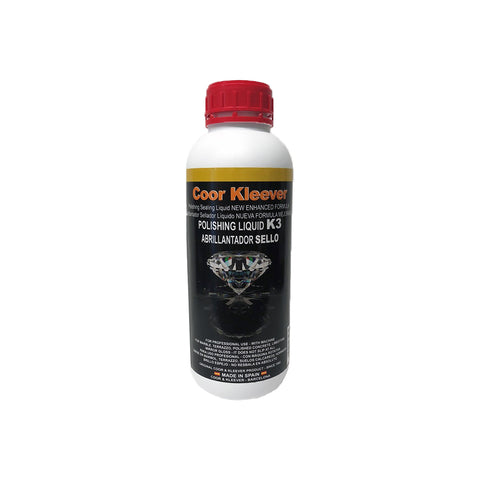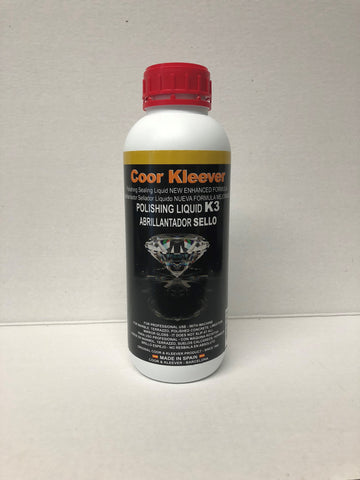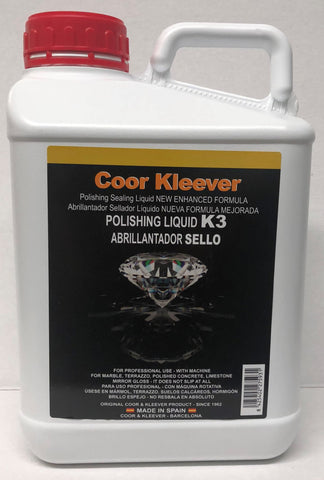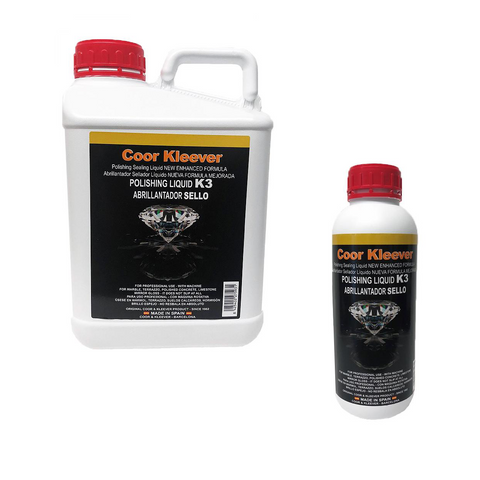 Description
Specifications
Helpful Guides
Reviews
K3 - Polisher Sealer for marble, terrazzo, concrete: Kleever K3
Polisher Sealant marble, terrazzo, granite, limestone, concrete, specially formulated for the polishing and sealing of large surfaces. Provides a spectacular shine, and lasting. Enhance the natural beauty of stone and brightness. Its use guarantees maximum protection for the pavement for a long period of time. Solution of natural waxes and resins in solvent base.
Recommended use in conjunction with crystallizers for marble, terrazzo and calcareous stones K1, K2, or K2F.
Provides the pavement with the waterproofing and hardness necessary for resistance to heavy traffic.
Does not slip or mark the footsteps.
Mirror shine.
Designed to be applied on any type of stone floor.
Application:
Shake the Rinse Aid Sealer vigorously and use it pure.
How to use:
Pour a small amount of Kleever K3 Marble Polisher , on 3 or 4 m2 and with the rotary machine provided with steel wool, spread evenly with parallel and cross-linked passes until the expected brightness is dry and out. Repeat the operation as many times as necessary.
***GROUND ONLY SHIPPING***
Used For Surface(s)
Concrete

,

Marble, Limestone, Travertine

,

Serpentine

,

Terrazzo

,

Application Type(s)
Polish

,

Seal

,

Weight

13.0 lb

13.0 lb